Chatter Digital is a leading social media agency. Let us take care of your social media content creation, scheduling and publishing for a fixed monthly cost. 
We offer a range of professional content writing services to suit every need and budget.
We have a range of SEO services that will provide value to your audience and rank better in search engine results for targeted keywords.
Web accessibility is now automatic, simple, and affordable.
Social Media Content Plans
All our social media content plans include designs, captions, hashtags, optimised scheduling. We post via our secure social media management platform.
You never have to share your password.
Brand Starter
30 Posts
2 Social Profiles
Post Every 2 Days
15 Themes
Brand Booster
45 Posts
3 Social Profiles
Post Every 2 Days
15 Themes
Brand Leader
60 Posts
4 Social Profiles
Post Every 2 Days
15 Themes
Want social media content for only one social media account? We have Content Packs so you can do just that! Choose from social media content packs of 5, 10, 15 or 30 posts. Your social media content packs can be used any time within 6 months.
How We Help Your Business
Create Some Chatter
Chatter Digital is your modern solution for growing your digital footprint and online brand. Whether it be creating social media content, executing an SEO strategy or professional content writing for your website, we can help. Our social media content creators are passionate about helping businesses to grow and be successful. We follow the 4 steps below in all our content creation services to make the process seamless for business owners.
How else can we help?
Save time to focus on other areas of your business or life!

Chatter Digital can help with;
Content and Social Media Marketing
Web Design
Full-Time Team Members (Remote)
Start-Up Consultancy
Contact us to learn more about how we can partner with you to achieve business success.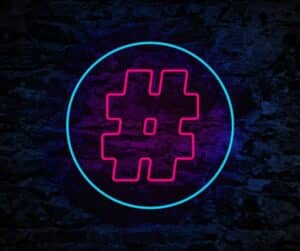 Hashtags! They are seemingly insignificant items, but they are essential for assisting users in finding...
Read More