In this digital age, a Social Media and SEO strategy for Finance Brokers is often overlooked when launching and trying to grow a brokerage business due to all the other regulatory and compliance requirements that need to be met.
Many Finance Brokers still rely on traditional methods to find new customers with a token digital presence on social media and a website, or will leverage bulk social media campaigns and content offered by aggregators that is not personalised to their local market.
In this article we are going to discuss why Social Media and SEO is a critical long-term investment for Finance Brokers and how it can help your business and brand, especially as the dynamic for acquiring new customers continues to evolve with a generational shift of power and wealth due to happen over the next decade. 
Those Finance Brokers who want to be found amongst the crowd and enjoy the benefits of higher levels of free, organic traffic will make this investment in a social media and SEO strategy now, so they can reap the benefits tomorrow.
A few decades ago, we spent most of our time reading magazines, watching TV, and listening to the radio. Most Finance Brokers found new clients through referrals, sporting clubs, community groups or by attending business networking events.
Whilst many of these remains true and effective, being found in the digital world is now necessary for social proof and validation of your skills and abilities. If you don't invest in this you will be missing out on new customers and even losing existing ones.
The reality is, there are potential customers scrolling through their smartphones and other mobile devices 24 hours a day – wouldn't it be nice to be the Finance Broker they see first when they do a search on Google or check a hashtag on Twitter or Instagram?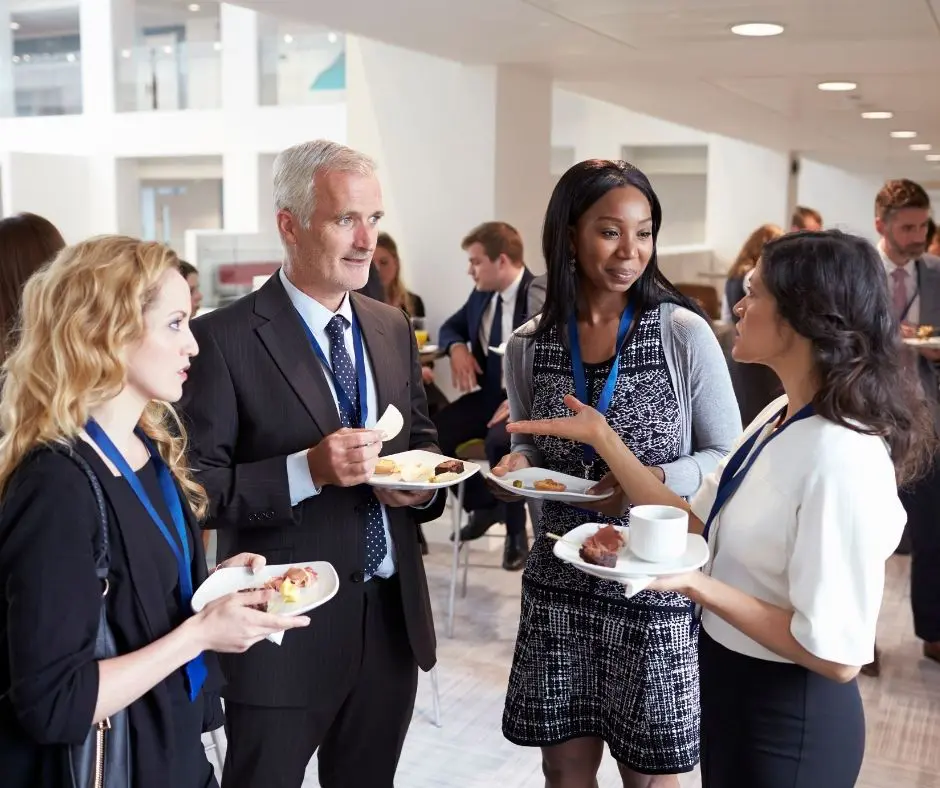 What is the difference between a Social Media and SEO strategy for Finance Brokers?
We will delve into this deeper later in the article, but fundamentally a Social Media strategy for Finance Brokers is centered around building trust and being thought of as a source of authority when it comes to finance, loans or whichever subset you specialise in, such as business lending, consumer lending or equipment finance. Once this is established, you will start to grow a loyal following with many of them becoming customers or referrers.

In terms of SEO, Finance Brokers should be looking to rank on the first page of Search Engine Results Pages (SERP's) when someone is looking for a service that they can offer. A critical component of this is local SEO, given most Finance Brokers will tend to operate within a specific city. For example, whilst you could try and rank for "property development finance", if you are a Finance Broker in Perth, Western Australia, you are much better focusing on the key word "property development finance Perth".

Anyway, more on this later in the article.
Let's dig into social media strategies for Finance Brokers in more detail and how it can be used to grow your pipeline of prospects and to win more customers.
Social Media Strategy For Finance Brokers
1. Become a source of authority
There are not too many things more important to people than their finances, so they are looking for Finance Brokers who know what they are doing and can explain things to them clearly.
It can be very hard to demonstrate this by simply putting your credentials on LinkedIn or your website. You need to consistently demonstrate that you are on top of the latest events in the industry and need to be able to communicate that clearly and simply with your target audience.
Nothing is more valuable than being able to explain a complex matter in a way people can easily understand.
The recent Australian government grants are a classic example – you could simply link to the government website and copy the rules verbatim, or you could analyse the report and break it down into digestible pieces of content and real life examples to take people on a journey of education.
You will find people are much more likely to engage, ask questions and will feel comfortable to progress more formal discussions with you around their needs.
This won't be a surprise, but quality and consistency are the key ingredients here. It takes time and effort and this can be the challenge for many Finance Brokers who are busy with client meetings, processing existing transactions and keeping up to date with all the changes with lenders.
This is where Chatter Digital can help – we can help you execute your social media strategy by doing a lot of the grunt work. Some of our content team are Australian and experienced in the financial services sector, making them well placed to write content just as if you were doing it yourself.
Perhaps the most important goal of your social media strategy is to build trust. By being visible on social media you are putting yourself out there for scrutiny and feedback. Whilst this may sound daunting, the reality is getting positive feedback and reviews are going to grow your trust rating exponentially.

It does not even have to be reviews from existing customers. Simply listen to the problems and questions people are having with their finances and add value with your replies. People will show their appreciation and thanks through positive comments that will be visible for many other prospective customers to see.

If you do get negative comments, this is an opportunity to display how you professionally deal with conflict or disagreements. Sometimes resolving an issue builds for goodwill than anything else.
The more people see your brand online, the more comfortable they will become with you, the more they will trust you and the more likely they are to do business with you.
Most Finance Brokers don't have the time or the budget for large scale marketing teams to generate quality content day in day out. There is only so much you can do by yourself as well.
This is why engaging content creation services like those offered by Chatter Digital are fantastic ways to increase the volume of your branded social media content without compromising on quality.
These services also help you post content at optimal times, target specific key words and undertake brand listening to see where you are being mentioned on platforms like Twitter so you can engage and leverage the exposure.
Having a social media content creation agency in your corner is going to do wonders for developing your brand across social media, whether that is on Facebook, Instagram, Twitter, LinkedIn or any other platform you may be using.
You can use them to tap into lots of other areas of marketing expertise, such as influencer campaigns, paid ads and much more.
4. An opportunity to educate
There are so many ways in which you can leverage educational content on social media. From a series of posts, a blog article, or a video, they provide you with a way to engage with your followers and attract new ones by providing them with content which is valuable.
Social media does not generate you engagement with spammy sales pitches. Delivering valuable information, insights and data, or entertaining and connecting emotionally with people is what gets results.
Educational content is a great way to package all of this up together to get fantastic engagement and even create the occasional viral content!
Always give more than you get and that investment will pay off in the long run. Chatter Digital can assist with blog creation, converting blog content into videos and you can also engage our team on a hourly basis to undertake social media engagement activities for you! After all, you want to be busy meeting with new customers, signing up deals and getting them to settlement, not managing your social media account.
5. Industry & Competitor Insights
Ever wonder what your competitors are doing on social media and who they are engaging with? It is actually possible to find out, but who has the time to scroll through competitor profiles right?

Chatter Digital offers a keyword and brand listening tool via its social media management platform Chatter Pro so that you can see every time a particular word is mentioned on Twitter and you can then like, retweet or comment on the post.
Even start to follow the author if they are a potential customer or business partner. You can select key words like "car loan interest rates", competitors names or even prospects.
Imagine building a relationship and rapport with a prospect before you make that cold call to set up a meeting. This can 100% be achieved via social media.

Another aspect to this is to follow key industry bodies and be able to hear about the latest news first. First mover advantage on new information will always get better engagement rates.
Hopefully these 5 benefits and practical uses of social media highlight the importance for Finance Brokers to have a clear strategy when it comes to social media management.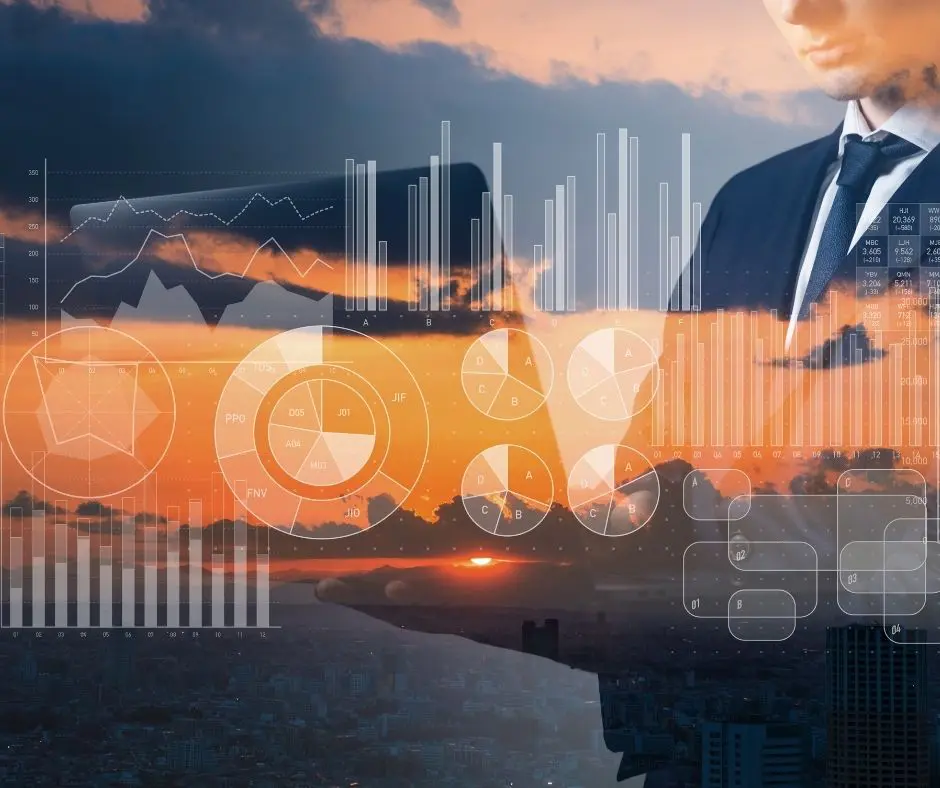 SEO Strategy For Finance Brokers
Now lets take a look at SEO or Search Engine Optimisation. Most people have heard of the term, but very few really know exactly how it works and how they can implement it to get maximum value for their business.

This is understandable too, it is a complex and ever changing subject but we will attempt to break it down in to the basics and how Finance Brokers (or any business for that matter) can leverage the benefits of a well-executed SEO strategy.

We will take a look at;

1. What is SEO and how can it benefit your business
2. What is On Page SEO
3. What is Off Page SEO
4. What are backlinks
5. Why content is important for SEO
6. How to get started with an SEO strategy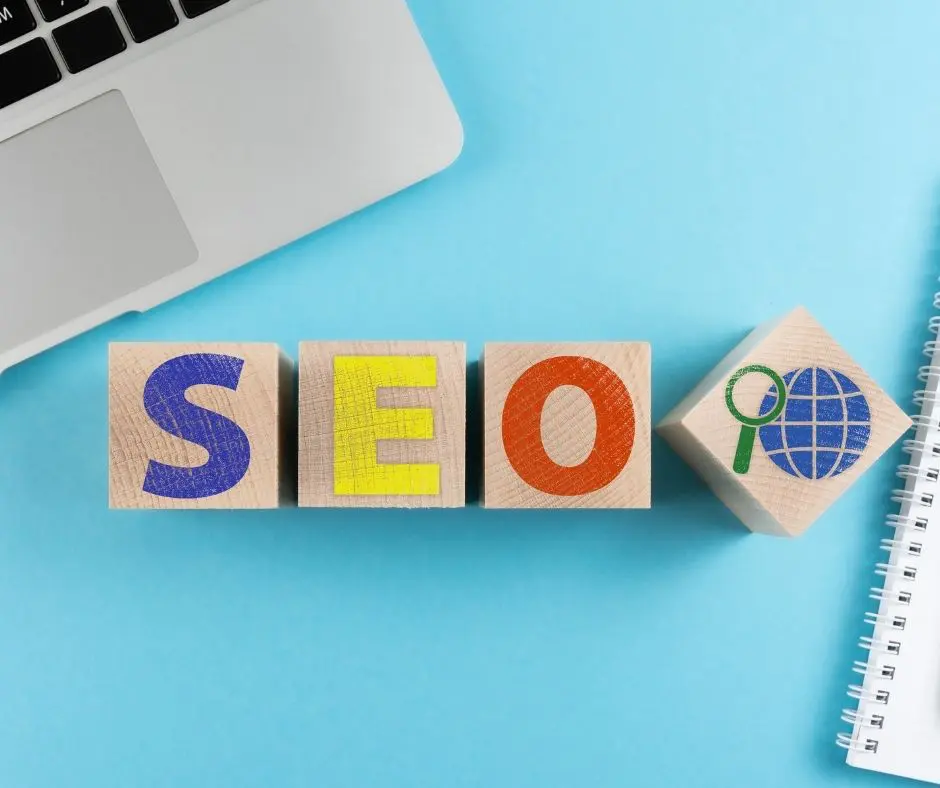 What is SEO and how can it help my business?
Did you know that 93% of online experiences begin with a search engine?
The first thing to understand is that the goal of search engines is to provide an answer to a users question as quickly as possible. This is why Google is the dominant search engine  – because it does this so well!
There are over 1 trillion searches done every month, but 75% of users never scroll past the first page! Why? Because they get the answer or information they are looking for on page 1. If you aren't on the first page you are missing out on a serious number of leads!
So the purpose of your SEO strategy is to help the search engines understand what your website pages are all about and how reliable and trustworthy the information is. The better you can do this, the better you will rank in SERPs, or Search Engine Results Pages.
The benefit of doing this well is that you will start to get free traffic to your website because some of those 1 trillion searches per month are going to be seeing your business.
Imagine not having to pay for Google Ads or Facebook Ads because every time someone searched for a Finance Broker In Melbourne your business was the first one that came up? It would be great right?
The statistics show that the vast majority of Google search clicks come from organic results on page 1, with only a small percentage coming from ads. So whilst paying for Google Ads will get you to the top of the page, the chances of conversion are actually quite low compared to if you got there from your SEO strategy.
As Finance Brokers you will be good at numbers and I am sure you will reach the same conclusion as us – getting your business to rank on page 1 for relevant keywords on as many SERPs as possible is going maximise the amount of free website traffic you get, and over time will be your lowest cost to acquisition source.
Just like you plan to build your trail book over the long-term to have a substantial asset, building your website page authority is a long-term investment that will pay healthy dividends. Not only will it help you acquire new customers, but it will open the door to other revenue opportunities too, but that is a topic for another day!
As the name suggests, On Page SEO is about optimising the content that is on your website.

This includes both the data that is visible to your customers like your website page content, images and articles, as well as the information that is only visible to search engines like ALT attributes on images and Schema markup.

We won't get into the technical details, but On Page SEO is important and you should engage a professional SEO firm to work with you on this, after all, you are passionate about being a Finance Broker and not an SEO expert!

If you are curious you can run a free SEO audit of your website to see what your current SEO score looks like and to get an idea of all the On-Page SEO errors that need to be fixed. Chatter Digital can do this for you, simply contact us and request your free SEO audit and can help you get this fixed up as well.

One thing to think about for your On Page SEO are the keywords you want to rank for. This will form the basis of the content you write on your website as well as your Off-Page SEO strategy as well.

There are many tools to see how competitive keywords are (i.e. how much work will be required to get to page 1), what the monthly search volume is (i.e. what is the reward for getting to page 1) and also how much it would cost you in paid advertising to get a similar level of paid traffic. It is really interesting and clearly shows you that investing in SEO long term is incredibly valuable.


Off Page SEO refers to optimisation work that is done to build your websites authority.
Think of a restaurant. On Page SEO is having a beautiful fit out, high quality and clean kitchen and highly efficient and friendly staff.
Off Page SEO is the equivalent of the industry awards, positive reviews and mentions in food blogger articles – things that bring authority and reputation to your business that will convince people to visit your restaurant.
In the eyes of a search engine, the more authority your website has, the more likely it is to be a reputable source of answers for their search user. As a result, it will rank higher.
It is worth noting that not all links are rated equal. Just like a review from a famous chef will have more weight than a review from an unknown local, backlinks are no different. If you get a link from the Mortgage & Finance Association of Australia, it will have more "link juice" compared to a link from a personal blog of your next door neighbour.
Backlinks are created when another website links to your website. It is how search engines analyse the authority of your website. For example, when we create this link to the Australian Financial Review we are adding a backlink to their website that will be picked up and indexed over time and help improve their site authority.
To put it into context,  let's go back to the restaurant example. Which one would you choose – a restaurant that 20 different friends referred to you or the one only 1 friend referred you too?
A study by Backlinko showed that a site's overall link authority (as measured by Ahrefs Domain Rating) strongly correlates with higher rankings.
The study also showed that pages with lots of backlinks rank above pages that don't have as many backlinks. In fact, the #1 result in Google has an average of 3.8x more backlinks than positions #2-#10.
So as you can see, if you want to be the number one Finance Broker in your area focusing on backlinks will put you one step ahead of your competition.
PS. If you want a backlink from this article, become a customer today!
Creating backlinks really is the best way to build authority for your website
Just like you have different credit bureaus, there are different platforms that assess your site authority such as Majestic, Moz and Ahrefs. They use terms such as Citation and Trust Flow, Domain Authority, Domain Rank. Ultimately though these are a guide as the search engines use their own algorithms.
We have written an extensive guide on link building for small business if you want to get into the details and we offer a number of services to help you grow your backlink profile.
If you are curious how many backlinks your website has right now you can check using Ahrefs backlink checker here.
The best and most valuable backlinks are those that are created naturally because you have created awesome content that other people want to share. Why is this the best? One, because it is free, and two, because these are likely to be highly relevant links that will reach people interested in your products and services.
Why is content important for SEO?
Content helps search engines like Google understand what your webpage is about. It has come a long way from simply looking for keywords. Search engines are now trying and able to understand user intent to direct them to the right website, so professional, naturally written content is important.
Generally speaking, research has shown that the longer the content, the better an article or page will rank. But that doesn't mean you write 10,000 words on finance. Google is sophisticated and overall user experience is also being assessed.
Typically an article 1,500 to 2,000 words is the sweet spot to deliver enough information to be valuable, without being too long that it is hard to find the answer. That said, it is unique for each topic.
Our article for example is close to 3,000 words as we want to give Finance Brokers a detailed summary of both Social Media and SEO as we feel that these strategies work very well hand in hand, especially when the strategy is executed by the one consultant.
SEO studies have shown that high grade, quality content that goes into a subject matter in depth outperforms when it comes to search engine results. In 2021 content is not just King, it is everything!
Now as Finance Brokers you probably don't have a great deal of spare time to be writing in depth blog articles consistently. If you use content provided by your aggregators it could be seemed as duplicate content by search engines and penalise you.
Using content writing services like the ones offered by Chatter Digital you can get high quality blog articles starting from around $10 USD ($14 AUD) for every 100 words.
How to get started with your SEO strategy
Hopefully by getting this far you agree that investing in your Social Media and SEO strategy is a smart move that will pay off now, and in the long term for your business.
So how to get started? Well, like anything, do your research and see what options are available, just like you would for your clients looking for a home loan.
We built our business after testing a number of SEO companies and social media agencies to develop what we think is one of the best value services on the market. So if you want to get right into it, select one of our Social Media or SEO packages to get started to see what we can deliver. Or to learn more and to get some free social media tips take a look at our social media and SEO page for Finance Brokers.
If you want a tailored plan, let us know your monthly budget for SEO and social media and we can create a bespoke solution.