In a world that is rapidly becoming more dependent on social media, numbers matter a lot, especially when you looking to grow your follower base on social media. Whether it's business, education, or mere passion, you need a specific reach to execute your plans correctly. Where does this reach come from? It comes from your following on social media.
For most of us, social media is not an unfamiliar place. In the 21st century, we practically breathe social media. So naturally, we end up assuming we know all the ins and outs connected to this spectrum. This couldn't be farther from the truth.
The truth is that social media is a very vast platform in its nature. Each site has its own set of algorithms, policies, and regulations – which is why mastering any medium online can be quite a challenging task. Gaining more followers and having the perfect audience is a struggle that many people face, but not many know how to work around.
If you are someone who is struggling with developing the perfect reach on social media, look no further. Today, we will have a long and hard look at four of the most prominent social media platforms and share a few tips on hitting those numbers on each of them! So, let's teach you how to conquer Facebook, Twitter, LinkedIn, and Instagram without further ado.
Facebook
Let's be real – we are all familiar with Facebook. Facebook is what essentially changed the entire landscape of online communication and is the first community that all of us were entirely, wholeheartedly invested in. However, gaining followers on the site is no easy feat to undertake, so we are here with a few tips to make it easier for you!
1. Facebook Ads – Your Saving Grace
Facebook Ads is an easy solution to grow your follower base on social media heavyweight Facebook. Any ad that you create using this feature will bring you new followers! The packages offered by Facebook are diverse and allow you to utilize the ads even within a small budget. It is an excellent way of establishing and engaging a whole community that is interested in whatever you are offering.
2. It's a Party for All – Invite People
Facebook allows you to invite people to like your page directly. This feature's value is often ignored, but it's a great way of gaining new followers. You can always start with your friends and family and then move on to the rest of your friend list. If you are running Facebook ads, Facebook will also regularly enable you to invite more people to like your page. All in all, sending out those invites can be the ultimate way for more followers!
3. Memes, Video, and Quotes – Make It Viral
The best way to grow your follower base on social media, regardless of platform, is to be relatable. And how can you do that? Well, mainly by posting content that has the potential to go viral! This includes trending memes, funny videos, or witty quotes. 
This is the stuff that people are attracted to, and if your page is reflective of these, you are bound to see an increase in your followers. Take a look at the types of content we here at Chatter Digital can create and schedule for you.
4. Let's Go Live And Grow Your Follower Base On Social Media FAST!

Trying out Facebook live is another way of engaging your audience, and in turn, gaining more followers. Some of the most viral videos on Facebook have been on Facebook live, so it can be your go-to for attracting new followers. And apart from all that, let's be real; Facebook Lives are FUN to watch. So why not give your current fans a treat while simultaneously making an effort to gain more followers?
5. #BestFriends – Pair With An Influencer
And if all else fails, you can always pair with a social media influencer! In all seriousness, this is quite a good way of gaining followers. The traffic from the influencer's page will redirect to your page, which means more followers for you! If you are willing to invest a little, you can pay for a collaboration. However, a little digging may find you an influencer who is interested in what your page offers and willing to do a partnership for free. It's always worth a try! 
A few great influencer platforms to check out include TapInfluence and Heepsy.

Quick tip: If you use affiliate links like the one above for Heepsy, be sure to stay compliant with various laws and disclose that you may earn a commission. You should also only recommend products you know will deliver value to your readers. This build trust and credibility with your audience and is critical if you want to develop a loyal social following. You can view our Affiliate Disclaimer here.
Twitter
Ah, good old Twitter. Like Facebook, Twitter has also been there forever. It is a great medium to stay in touch with your friends, family, and celebrities! However, the fact that stars are so active on Twitter makes it even harder for ordinary people like you and me to increase our follower base. Not to worry, though, for these tips will surely help you gain just the right reach.
1. Tweet Away!
On Twitter, the thing that matters first and foremost is how active you are. The frequency of your tweets is the ultimate thing that will get you more followers, so make sure you're active and posting regularly. Ideally, you should be tweeting at least 3-7 times per day. The more, the better. This content strategy is definitely different than the likes of Facebook, but it is what you need to master Twitter. 
You don't always have to post serious, business-related stuff – you can always post lighter, buzzworthy content. The key, though, is simply to post.
2. Go Visual – Post Pictures and Videos
Tweets that contain more visuals are generally better liked and have more potential to increase your reach. So the next time you're tweeting, be sure to throw in a picture or a video, or maybe even a fun little gif! Having a colorful, aesthetically pleasing page really does go miles. 
If you have your own unique content that is perfect, but if you need access to images consider platforms like Unsplash or Canva. Did you know that our social media management platform Chatter Pro comes with its own Canva integration making image creation simple and free!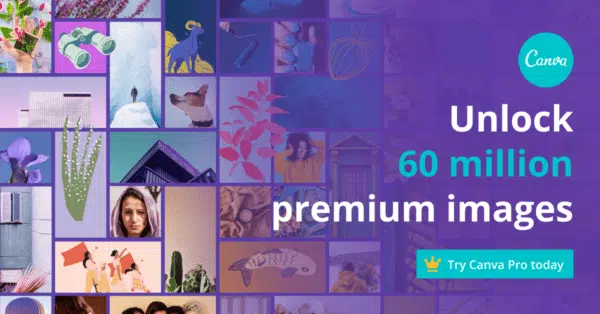 3. #HashtagIt
Twitter relies on hashtags as we rely on food – hashtags make the content searchable, categorize it, present it to the right audience and get you the right reach. The best thing to keep in mind when choosing your hashtags is what kind of people you want to bring to your page. The right hashtags will get you the exact audience you are looking for and increase your followers.
4. Engage – Retweet, Reply, and Tag
You must engage with the Twitter community if you want to establish your presence on this social media platform. This includes retweeting where necessary, replying to any comments that you get, or even the ones you find interesting on other people's posts, and tagging the right accounts. Once you get into the habit of doing all this, gaining followers will become a lot more straightforward!
5. Revamp That Profile
Your profile needs to be fit in order for you to attract new followers and retain old ones. Use the latest, most aesthetically pleasing profile picture that you can. Make sure your tweets are not incomprehensible and scattered in disarray across your account. Construct a bio that is concise yet informative and attention-worthy! All these aspects will contribute towards your ability to gain followers, so revamp your Twitter profile now.
Like Facebook, Twitter also asks for you to post engaging content. The content strategy with Twitter, however, is a lot more aggressive as it relies heavily upon the frequency of your posts. Keep that in mind, and you're good to go.
LinkedIn
Out of all the platforms that we will discuss today, LinkedIn is the hardest to talk about. It is solely built for professional purposes; it is your ultimate gateway to a plethora of career opportunities and work prospects. The stakes on LinkedIn, in all honesty, are higher than on any other social media forum. So, how do you expand your circle and get that follower base of LinkedIn? Let's have a look.
1. Expand that Network
LinkedIn requires you to have a considerably big network in order for you to utilize the benefits granted by the site. So, create an engaging profile and then get on to sending requests to people. Initially, stick to people from your industry. Say you're a lawyer, you'd want to send requests to as many solicitors and barristers as you can. Once you have touched base with your own industry, you can and should move on people from other sectors.
2. Utilise the Publishing Platform
It would be beneficial for you to utilise LinkedIn's publishing platform. It allows you to share your thoughts and other long-form content publicly. The good thing about this feature is that it's not only your network that has access to it; it's all of LinkedIn. This means that your desired audience can view your content. Your job, then, is to make sure that whatever you are posting is interesting and likable.
2.Frequency Matters
As with Twitter, the frequency of posting matters on LinkedIn too. The more content you post, the better chances you have of gaining the attention of potential followers. However, make sure that the things you are posting are of substance. Unlike the first two forums we discussed, LinkedIn is mainly professional and may not be the best place for you to unleash your meme knowledge.
3. Respond to Comments
You must respond to comments under your posts wherever you can. Not every comment calls for a response, but those that do should not be neglected. Engaging with comments can be a great way of staying active and keeping in touch with followers and potential followers. It also gives higher feed visibility to your posts, so it's truly a win-win!
4. Pictures and Videos – A Must
On LinkedIn, too, your feed matters a lot. Your audience is more likely to engage with your page if it features visual content. So while you're doing your best to maintain a professional front, you should also supplement it with engaging visuals to keep your audience hooked to your posts.
Keep these in mind the next time y log into LinkedIn, and who knows; you'd be the next big LinkedIn influencer on the block.
Instagram
As they say, the best for the last. Instagram is one of the most fantastic online marketing tools that you can come across to grow your follower base on social media. The reach that Instagram offers anyone, whether it's a blogger or a seller, is insane. Did you know that Instagram has over 200 million active members, 60 million images shared every month, and 1.6 billion likes sent daily? It is by far the best platform that you can use for developing a follower base. Here are a few tips that will help you do just that:
1. It's All In The Aesthetics
It's Instagram. Of course, all of it is in the aesthetics.
The most significant driving force behind your fan/follower base will be the look of your feed on Instagram. Make sure you use high-quality, good to look at pictures. You want to strictly avoid generic images, for your ultimate goal, especially on Instagram, is to stand out from the crowd and show your audience that what you are offering is unique and one of its kind.
The colors, design, and style of your posts matter a lot on Instagram, so be mindful of that before building your brand. The critical suggestion here is to form a proper plan before you establish your content so that you can construct your page according to the highest possible standards!
2. What's Your Name? 
On Instagram, your name and username are of utmost importance. You want it to be catchy and relevant to whatever service/product that you are providing. Not only is that going to improve the outlook of your page, but it will also make it more searchable and hence accessible to a broader audience. Make sure you choose something fun and quirky so that it is instantly noticeable to the audience.
3. Words Matter Too
Instagram is primarily a visual platform, so it's safe to say that the ultimate focus should be kept on producing high-quality pictures and videos. However, captions matter a lot too. Not only do they allow you to use the correct hashtags and be visible to your particular target audience, but they also assist you in giving your followers a more in-depth insight into your thoughts. As long as they are compelling enough, your captions can urge potential followers to press that blue "follow" button.
4. Pin Those Comments
This is a relatively new feature on Instagram. It allows you to pin any comments that you want. You can either pin your own comment to extend your caption or pin a comment by a follower you find interesting. The latter is the right approach if you want to increase your engagement and retain followers!
5. Interlink Them All – Promote Your Instagram On Other Platforms
You should be promoting your Instagram handle on all other platforms that you have a presence on. This is what all big businesses and brands do; they interlink all their platforms to ensure that their traffic is divided amongst all the mediums. With Instagram, this is particularly beneficial as it will get you, new followers. For that to happen, though, make sure you have at least some content on your page so that your desired audience can know what you're all about.
As with the other apps we discussed, it is also extremely important on Instagram for you to stay active and to put effort into your content. The more effort you put, the better pay off you're going to get in the future.
The Key Takeaway
The numbers on all your social media accounts matter if you want to create a credible presence online. To do so, you have to work hard and create a brand strategy that stands out and yet works around each of these sites' known benchmarks. It may sound complicated, but in actuality, all you need is a tad bit of dedication and patience!
Good luck, and when your business starts to grow and you need a high quality, all in one CRM to manage your sales, marketing and service, one we really love is Agile CRM. 
In fact, the only reason we don't use them ourselves is because it didn't have an integration with Jotform – but if that happens they will be back on the radar. They have a great free version that allows up to 10 users! If you are interested to check it out, click on our affiliate banner below – using this helps us to keep our package prices low!