Social media content idea block may well become a buzz word of 2021.
Fresh, quality social media content is the fuel of this digital era; it attracts more users and keeps them engaged with your brand. But truthfully, with the pressure to make your brand stand out and entertain more users, even the most creative of us can find it tough to come up with social media content ideas to boost business engagement.
To help combat this we have put together a list of 32 social media content ideas to help you boost business engagement and to smash that block to pieces in 2021.
Try them out, test the results and adapt. Using these social media content ideas as a base will hold you in good stead throughout 2021.
If you want a cost-effective way to have these strategies put into place for your business, take a look at the services offered by Chatter Digital. We can save you a huge amount of time and post quality social media content for your business direct to all your social channels.
Note: This article contains affiliate links that help us to keep bringing you new content and our prices low. We appreciate your support 🙂
Reels are new, and people are obsessed! It's a new and fresh way for Instagram users to let you record a 15-20-second video clip.
They are fun, engaging, and a new way to make your brand reach a different audience. Social media content using Reels is growing every day, and various brands are using them to increase their audience, especially if you have a more mature target market compared to platforms like Tik Tok. Who knows, your reel may end up getting tens of thousands, or even millions of views if done right!
If this is the first you have heard of Reels, then read the Instagram announcement when it was introduced in August 2020 and put this social media idea into practice in 2021 to really boost your engagement levels. Like with all new toys or tools, there will be a whole world of new social media content ideas that you can come up with using Reels on Instagram!
2. Blogs & Article Writing
Blogging attracts visitors and helps your brand reach a larger audience so it is a great platform to promote all the content ideas you have running through your mind as you can then share your blog on social media. It is also critical for SEO so that your website will rank for your chosen keywords to drive you free organic traffic via search engine results pages (SERP's).
Blogging also helps you establish authority and as a result it will create new opportunities. So, if your company has its own blog, start writing articles that will add value to your existing and prospective customers. Think of questions your ideal customers are asking and problems they are trying to solve. This will give you a good set of blog topics to begin with.
If you don't have a blog, it is seriously time to get started. Engage with content writing services like those offered by Chatter Digital to help you get started as it takes a lot of time and energy to create a quality article.
You can share your blog articles on social media, redirecting the audience via direct links back to your website. Promote your articles on Instagram using hashtags and by directing users to the link in your bio (Instagram does not allow active links in posts) or use the swipe up feature in Stories if you have enough followers.
LinkedIn is also an amazing platform to share your content with like-minded people through their publishing platform. It will help you share your expertise and become a trusted source and authority in your industry sector.
Pro tip: Have a high quality, eye catching image on your blog post for social media content sharing as well as a clear, concise and captivating title. These two items will determine whether your blog gets a click or is scrolled on by.
3. Create & Repurpose Evergreen Content
Evergreen content is an article or blog post that will remain relevant over time and can be reused. For example, "10 Gin Cocktails You Can Make In Minutes" will generally stand the test of time.
The beauty of this is that you can re-share it with your audience year after year, after all, not every one will have seen it the first time and the 10 gin cocktails will not change a great deal (it is a matter of personal choice in any event!). How easy is that to keep content flowing to your audience?
What you can do with evergreen content to keep it fresh is make updates to it each year to adjust for any new information that may be relevant so your blog article keeps on getting better and better. For example, a new popular gin cocktail may have gone viral and you would repurpose your blog to be "10 Gin Cocktails You Can Make In Less Than 5 Minutes In 2021". You would add the new drink and update some images and recipes and BANG – you have now have a new, relevant blog post in no time at all!
Have a think about what evergreen topics are relevant for your business and write them down and commit to writing them in 2021.
Pro-tip: Don't forget to update the published date on your blog. Google and other search engines love new content, so get credit for it.
4. Pair Up With Influencers
This is already big, but we think it is going to explode in 2021 and beyond and it needs to be on your radar when coming up with social media content ideas moving forward.
Look for the influencers who align with your brand and target market. Ask them to generate and share content on their social media or provide them with content that you would like them to post – both are viable options. You should repost any influencer generated content to your platforms as well. These posts will help you make new followers and will also help you in increasing engagement.
There are platforms like Heepsy, Tribe & Grin that can help you find and connect with influencers. You can create the social media content, or you can ask the social media influencer to create the content for you.
Be warned, prices can be very expensive for popular social media influencers, so you may want to consider starting with micro influencers in your local area or niche over a well known celebrity or personality.
If you have a physical product, gifting this to the social media influencer in return for promotion of the product is another way you can approach it.
5. User Generated Content (UGC)
Sharing social media content generated by other users is a great way to present your company and give it exposure. This could be in the form of a re-tweet where you can connect the article to your business or reposting a photo or video of a customer (with credit) who has recently purchased and talked about your product. The options here are significant, just make sure you have permission to use the other person's social media content.
Community spotlight is the same as sharing content through UGC; this will help you win the members of the community. Since your community is already engaged through your social media content, you can return the favour by showing more love.
Moving images called GIFs are a popular way of interacting with the followers on social media. They are fun, engaging, and make your post stand out. Also, you can create your custom brand GIF and share it as an Instagram story.
Beyond this, the emojis can make your brand more relatable; just add content to the messaging. GIF's are fun, so check them out on sites like Giphy or make your own on platforms like Picasion & Gickr.
Videos are one of the most important sources of social media engagement and can attract you the most amount of the web traffic. There are no shortage of options here with Facebook & Instagram Stories, Twitter Fleets, IGTV, YouTube videos and other social media apps like Snapchat, Thrilla & TikTok.
What platform you use will depend on your audience demographic. For example, use Tik Tok to target the younger age groups.
If you don't have the expertise to create videos to use on social media, why not try one of the cost-effective video making platforms out there like Canva or Invideo.
Another option is to have one of your blog articles converted into a video. Once you get started, you will be generating a steady stream of video content to share across your different platforms.
Pro tip: Where possible upload the video's directly to your social media platform compared to embedding a YouTube video or even better, go live!
Industry news posts make great social media content for your business. You can share the latest interesting news about your business on your social media feed. This could include sharing a photo of your team, introducing a product launch, or congratulating a new hire.
This type of social media content is important for Twitter, where most people are looking for some breaking news. Some of your business partners may have just announced some big news, so build that relationship by reposting it – news that is fresh gets a lot more interest.
10. Contents or Giveaways
Host a contest or giveaway and encourage the audience on social media to participate in it. Not only will it help you gain new followers, but it is also an incredible way to reward your existing social media followers.
Moreover, it helps boost engagement and increase subscribers or likes for your page. However, make sure to define the rules for participating in the contest before you start and follow any laws that may exist around this in your jurisdiction.
Social media is one of the greatest platforms to promote events taking place in your business. You can use any of the social media channels to let people know about the event.
If you are hosting a workshop, seminar, or party, make these events more than just physical gatherings. Promoting all your events via social media means anyone who is interested will get a reminder when the event starts.
12. Product Photos & Videos
When your audience or followers scroll through their feed, visuals catch their attention and boost engagement. So, find some creative ideas to share your product's photos and videos online. You can use fun backgrounds or group the products together to click a photo.
Or, try to blend your photos with some content in a video and post it on your social media profile. But, make sure that the videos or photos fit your brand's aesthetics.
Holidays are fun! Why not show your holiday spirit to your fans by sharing holiday-related posts on your social media profile? Be it an image, article, or video; your audience will cherish the holiday excitement shown in the piece of content you post.
The best thing about holiday posts is they have an emotional appeal. People are happiest on Christmas, New Year's Eve, Thanksgiving, Friend's Day, etc. Thus, you can create emotional touchpoints in your marketing campaign with holiday posts.
14. New Job Opportunities
If you are planning to expand your team, let your social media audience know about it. You might find a dedicated fan to work for you who has watched your business grow. Or, they may have someone in their network who is interested in working with you.
15. Business Achievements
Your social media audience would love to see and hear about your business's achievements. So, share your accomplishments or successes in social media posts and make them a part of your celebration. Whether you have reached a certain number of sales or customers, or you have won an award, tell your social media audience about it.
If you own a large, publicly-traded company, your social media audience might want to know how you are doing financially. You can create an engaging video or image to complement your earnings page. This way, you will be able to show your business's financial accomplishments.
Most people nowadays prefer watching videos rather than reading a blog post. In addition to videos, consider sharing live Q&A updates with your fans. It is a great idea for product launches events, press conferences, behind the scenes tours etc. Interviewing industry experts with a live Q&A session is also engaging.
Whether it is Instagram, Facebook, or Twitter, there is an option to host a Q&A session. Live sessions are sure to engage your social media viewers. Choose the right platform that will fetch more views for you and spread awareness about your brand. You can start by making a weekly query session and see if it works.
If you are confident enough to go live with questions, you should try it at least once! The best social media platform to post your Q&A videos is the one where your audience is most engaged.
One of the newest platforms hitting the market that is sure to be a hit is Clubhouse – currently invite only, it is a "voice only" platform for live discussions. Secure your handle now and get on the waiting list, there are some serious cool & successful people you can speak with and learn from. Got a Clubhouse invite? Share your username in the comments below!
Besides going live, you can also create simple how-to videos explaining your product, how it works, what its benefits are. These videos are informative and provide your audience with an inside view of the product. This way, they are more likely to try your product and see how it works.
In these videos, you can spark conversation with your audience while presenting your videos in such a way that they appear engaging. In addition to sharing a 'how-to' video, you can post tips and advice which you think are important. This will be some of the best social media content you will create, so start writing down all your ideas now!
18. Start a Regular Video Series
There is another way to use live video on social media; create a weekly show or series. For example, you can invite a guest every week or use a talk show format. This type of content will instigate interest among social media viewers, and they will wait the entire week to view the series.
Visual infographics are an excellent way to share information step-by-step. They make boring, hard-to-read statistics look appealing. The best thing about infographics is, you can use them to provide a summary of a lot of content. They look beautiful, offer bite-sized information that everyone has time to read.
As infographic images are vertical, they are best for Pinterest. However, you can also create horizontal infographics for Facebook, LinkedIn, Twitter. Canva is a great tool for creating infographics.
Give your audience's eyes a break from reading time-consuming content by sharing podcast episodes. You can even start your own! Webinars or podcasts are another fantastic way to keep the audience interested in your content.
Regular podcasts help develop your business's brand. You can integrate information about your products & services and relate them to the information in the podcast. This way, podcasts will serve as an advertisement for your business.
Want to start your own podcast? Take a look at Buzzsprout as a platform to help get you started.
Want to get more engagement from your social media audience? Post image scrambles. It is a fun way to make your social media audience scratch their heads. These are the posts in which an image is zoomed in or scrambled. Your fans have to guess what it actually is. What is this one below?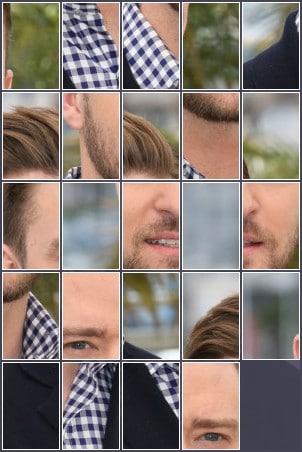 22. Teasers & Behind The Scene Looks
Make your social media followers feel like business insiders by sharing a hint of what's coming next or a behind the scenes look at your business processes and people.
It might be a short video clip with a few details of the upcoming event, screenshots of upcoming software, or a product shot of a soon-to-be-launched item.
Other ideas include an inside look at recent company events or insight into the creative process that went into designing a new product you just launched
23. Happy Customer Photos
Sharing your customer photos is a great way to thank them. Also, it provides you with fresh content to be shared on your social media account.
You can search for your usernames or hashtags on different social media platforms your business is present on. Our social media management platform, Chatter Pro, has a feature that allows you to set up brand listening. This allows you to monitor when your brand is mentioned online, or your competitors!
Your fans might have posted their photo while using your product or service. Also, customers want to see real people using the products you offer. This is why posting photos of your happy customers makes sense.
You can host a photo submission contest for having the customers post their photos with your product. This will help you engage many new potential customers.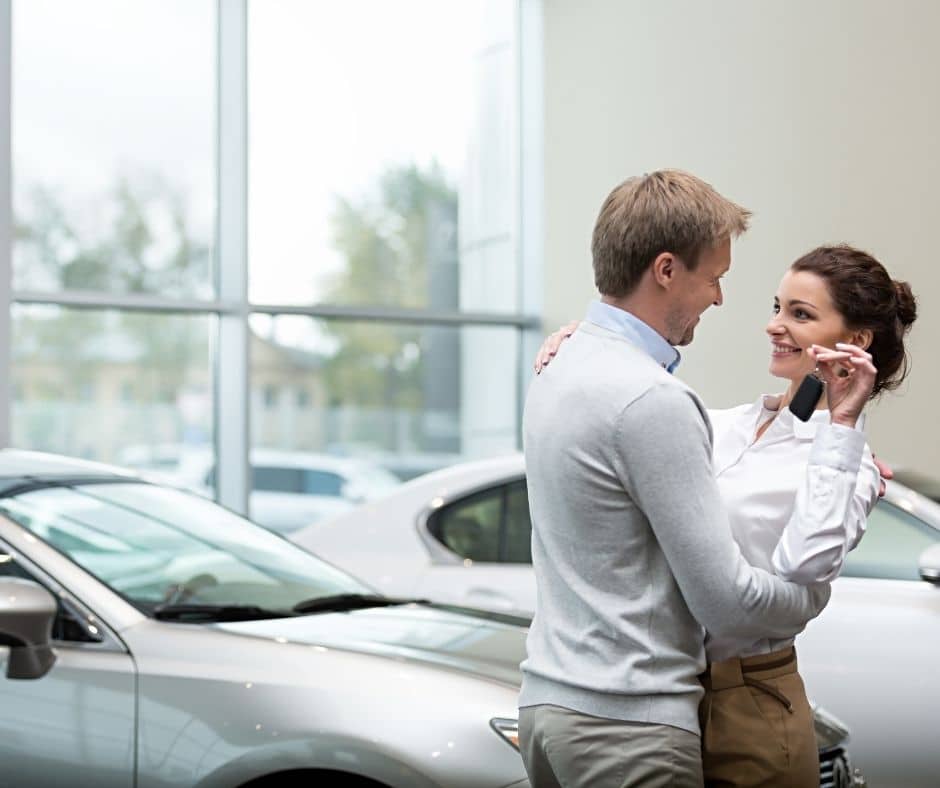 24. Ask For Customer Feedback
If you aren't sure whether your audience will respond positively or negatively to your product, ask them. Furthermore, if you have already received a lot of reviews and feedback, you can post it on your social media to help establish the trust and confidence of prospective customers.
Customer feedback is also important for continuous improvement. Listen to what your customers have to say, both good and bad, and action the opportunities to improve that you discover. You can even talk about how you improved your business thanks to customer feedback and give that customer credit for it.
25. Share Product Reviews
Reviews about your products are powerful sales drivers. In fact, this is something your potential customers want to see before they make a purchase. Most people read product reviews before buying something.
Therefore, if you have an e-commerce store, sharing reviews of your product can be a great tactic. Not only do customer reviews you understand your customers better, but it also builds credibility and social proof.
Quotes can be quite effective posts if done correctly. They can be used as a way to highlight specific parts of your blog post or article. You can find inspirational quotes from the industry leaders that people can relate to.
Aside from this, quotes can also be used to share insights, advice, or tips from the most influential people in the industry. This type of post is popular on Pinterest and Instagram but can be used on other social media platforms too.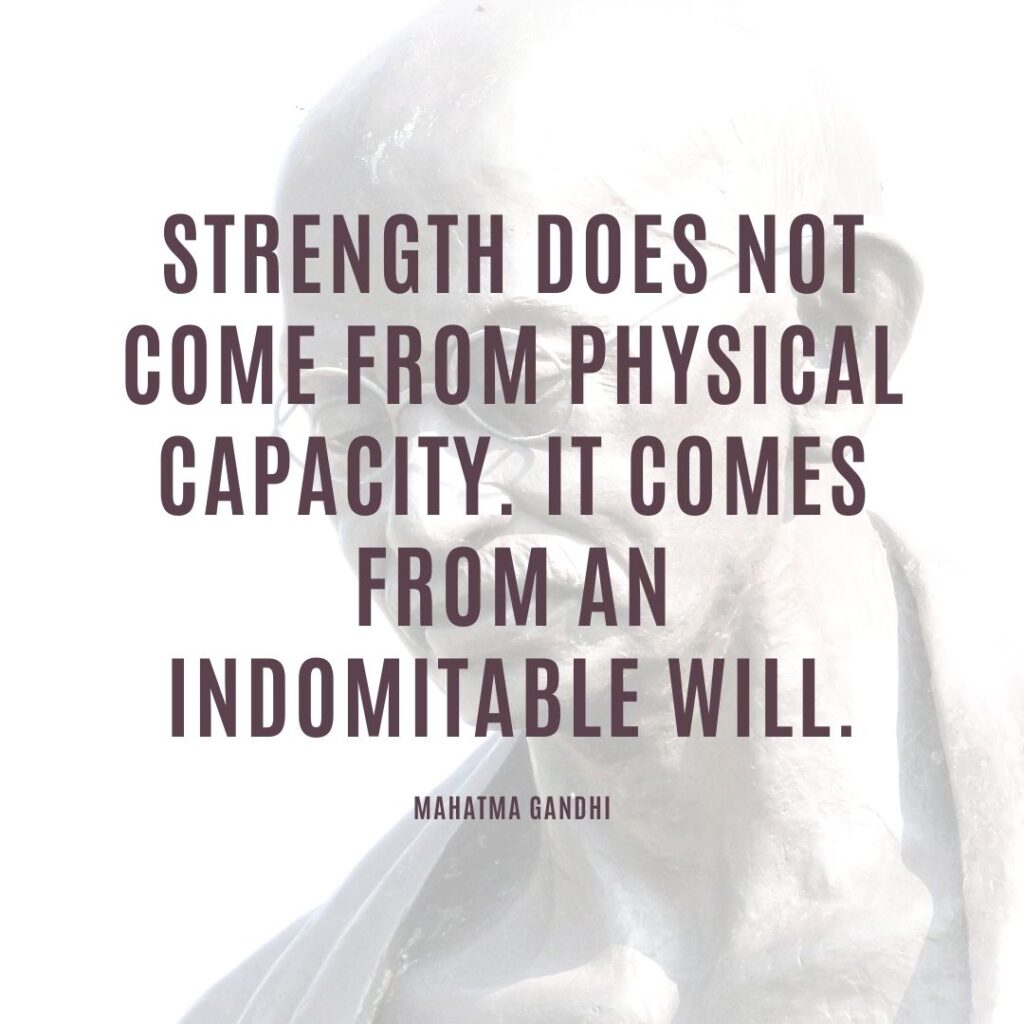 27. Host A Twitter Conversation
While most people go to Twitter for the latest news, it is also a great place to start a conversation with your customers. Generally, these conversations arise naturally. But, you can create the one too. Twitter chat around a specific hashtag often recurs and connect people with these interests.
Keep in mind that Twitter conversations are tricky to promote. Thus, you can't control the content completely. If you are promoting one, it's crucial to monitor it to make sure that all the posts are related to your brand.
Have a read of this article to learn a bit more about conversation targeting on Twitter.
If you have recently received any press attention be sure to share it. You want as many people as possible to see it. Remember to tag the report or social accounts of the media company who promoted your business. Also don't forget to use hashtags to give your post maximum exposure to prospective customers.
This is a great way to add a personal touch to your business by letting people get to know is behind the scenes in your business. It could be a brief overview of what they do, fun things that your team do in their spare time or they can even promote and be advocates for your products.

Not only will it make your team feel important and appreciated, but it is also a great way to get extra reach for your post as no doubt they will be liking and sharing the post along with their family and friends.
If you have collected any original data about your business, consumer segment or industry, then social media is a great opportunity to share this. One example is this comprehensive report by Backlinko where they shared what they discovered about SEO after analysing 11.8 million google search results.
You can create awesome looking infographics or reports on platforms like Canva to present your data in an easy to digest way or even consider a video as a different way to present it.
Polls and surveys are fun and easy to do. People love to do them.
Think of ways you can use them with your brand. Do you need feedback on which design is better for a new product? Want to test how much someone would pay for a particular service? The options are unlimited.
All the major social media platforms have features to run polls and surveys to build this into your social media content strategy.
Do you need to explain how customers can get maximum value from one of your products? You can share tips and tricks on social media to help them out. It could be a post, a short video or an infographic – pick the right approach based on the platform you are using and what your customers are most likely to connect with.
As you can see, there are plenty of social media content ideas out there to boost engagement. Considering you can apply so many variations to each of them, there isn't a shortage of social media content that can be produced.
The real challenge in 2021 is finding the time to appropriately plan, create, schedule, post and follow up on all these social media content ideas.
Chatter Digital is a full service social media content agency that can take this workload off your shoulders. We would love to help you execute many of the social media content ideas talked about above. We have content boosters that are platform specific, combo plans to give your broad coverage across 2-4 platforms or content bundles if you are looking for a quick content fix.