Are you starting your SEO journey but can't commit to paying for expensive SEO tools? You're in luck. In this article, we will share with you some of the best free SEO tools to rank 1 in Google in 2022 that you can use right now to grow your website traffic.
Of course, if you would like the team at Chatter Digital to do all the grunt work when it comes to SEO, get in touch with us or view the SEO Services we can provide. You won't need to learn about these free SEO tools as you can lean on our team's expertise. This article does contain affiliate links to help us keep our prices low.
When you're starting in SEO or trying to execute a successful SEO campaign on a shoestring budget, you're going to need a group of free SEO tools to help you at different stages. The problem is there are a lot of tools out there and trying to find which ones to use can take a lot of time, let alone trying to find the best free SEO tools. 
In this article, we will cover a range of free SEO tools that you can use for SEO research, auditing, and monitoring to help you rank number 1 in Google in 2022. So, let's dive right in.
Keyword Research Tools for SEO
Let's start with free SEO tools focused on keyword research because it's the foundation of every SEO campaign. Probably eighty per cent of the keyword research ideas we generate here at Chatter Digital come from free tools. We only move to paid SEO tools to validate ideas, compare competition data points or research search intent.
1. 
Google
First up is Google. Google has some excellent user-focused search features which will help you generate tons of keyword ideas. Google offers plenty of insights just within the search results pages. 
Google's autosuggest feature shows as you start typing a query into Google. It predicts various search query outcomes based on previous user search history. To see the most relevant results, make sure that you're signed out of your Google account and change your regional search settings to match your target location to remove any personalisation or history that Google might show. 
Using an incognito or private window in your browser can also help remove personalisation. 
Try to be specific with your searches and play around with search intent and context, as this will help you gather complete keyword ideas for your campaign. 
Related searches are shown at the bottom of the search results page here. Again, this is built on previous user search behaviour and is another resource for keyword ideas. If you make an informational search query in Google, you'll see the "people also ask" results feature. This gives you an idea of the common questions users ask surrounding your search phrase. 
This is particularly useful because it can identify common questions your web page should answer and indicate the keywords you should use within them. 
2
. Google Keyword Planner
Now you have many keyword ideas by browsing Google search results, and you can directly plug them into Google's free keyword planner. 
Google's keyword planner tool is designed for their Google Ads pay-per-click platform. However, the information it provides will give you valuable insights, such as the average monthly search volume for each keyword, the competition level, and the price advertisers pay per click. Which again gives you an indication of how competitive a keyword may be. 
3. Answer The Public
Answer The Public works from Google's auto-suggested questions but, it's a much more comprehensive free SEO tool. When you enter a keyword, it'll give you groups of different questions, neatly organised into numerous graphics.
The data can be exported into a CSV file to sort keyword data however you wish. Not only is Answer The Public great for keyword research, but you can also use it to generate blog topic ideas too. 

You can swipe some free ideas from them up to a limit based on their demand and traffic but it is generally enough if you are starting out in SEO.
4. 
Ahrefs
Next up is Ahrefs. Ahrefs is a complete SEO tool suite with premium plans, but they do have a helpful free keyword generator. Enter a target keyword or phrase, and it will pull the top 100 keyword ideas from its database of over 8 billion keywords. 
For each phrase, the keyword generator displays search volume, keyword difficulty from 1 to 100, how recently this result was updated, and a list of common questions related to your search term. 
You can use this free SEO tool to identify long-tail keywords, target less competitive phrases and isolate your search using geographic location. The downside is that you can't download the data, creating an inconvenient workflow, a typical downside with free SEO tools.
Ahrefs also offer a free backlink checker where you can see your backlink profile as well as your Ahrefs domain rating. 
5. Best Free SEO 
Tools with a Chrome Extension for Keywords
A couple of our favourite keyword tools that offer a Chrome extension are Keyword Surfer and Ubersuggest. This makes keyword research and idea generation very efficient. Ubersuggest in particular comes with a whole range of other cool features to help you manage your SEO strategy.
Ranking Position Tools for SEO
Let's move on to the free tools that you can use to check where your website currently ranks in Google for your keywords. 
1. 
FATRANK
: 
FATRANK is a free ranking position checker tool by FAT JOE. It's available both as an in-browser chrome extension or an iOS and Android app on your phone. 
If installed on your chrome browser, head to a website you'd like to check ranking positions for. Select your country here and enter the keyword here. FATRANK will then instantly check where that website currently ranks and show you which specific web page ranks for that term. 
All keywords you enter are stored in the session report, and once you've searched a batch of terms, you can export the ranking data into a CSV spreadsheet. The free iOS and Android app versions of FATRANK go one step further and stores keyword ranking checks so you can monitor positions over time.
2. Ahrefs Keyword Rank Checker
Ahrefs keyword rank checker allows you to reveals every keyword that ranks in the top 100 for a designated website in 155 different countries! Pretty cool right?
For each key word Ahrefs will show you:
Search volume
Ranking position
Keyword difficulty
Estimated organic traffic
Ranking URL

Content Tools for SEO
Google favours quality polished, well-written content, and there are various tools to help you measure against these factors. 
1. 
Grammarly
: 
Grammarly is a great tool to help you write content with no spelling mistakes and perfect grammar. We use Grammarly here at Chatter Digital to ensure that all of the content we write for our clients is perfect and it is super simple to use. 
Given we have clients that use both British and United States English, we love how you can customise the settings to suit your clients grammar needs.
Once signed up, all you have to do is write from within the editor or paste your content from another document. 
It will then scan the content and highlight issues that might need your attention. As with most artificial intelligence, Grammarly can throw up some anomalies. But it's excellent, and nonetheless, you'll undoubtedly see a difference in the quality of your content.
If you want to explore another AI powered content tool, check our Jaspar.ai. It isn't free, but it is one of the best content generating tools out there and can help with everything from blog posts, social media posts and Google Ads descriptions. AI can't yet replace human knowledge, experience and emotion, but the tool can work fantastic in combination. They even offer a mastermind to help you start generating some serious income from your blog and content. 
2. 
Blog Post Title Generator
The blog title generator is another tool by FAT JOE developed to help you create fantastic blog post titles that people want to read, and again, it's free. 
Once you're there, enter your keyword here, and the tool will instantly spit out ten unique click-worthy blog titles. You can even generate 100 more titles by clicking the option here. Again, you can expect some anomalies with this tool. But for the most part, it's going to get your creative content uses flowing. 

Another similar provider that offers a number of free SEO tools is The Hoth – they do ask for your email address to keep getting access to their tools.
Free On-page SEO Tools
On-page SEO is super important to get right, and we have a great free tool just for the job. 
1. 
SEO Site Checkup
: 
SEO Site Checkup is a great tool to highlight specific on-site SEO issues. Here you need to enter a website URL. The tool will quickly scan the site and categorise potential problems into six categories, i.e. overview, general SEO, speed, server and security, mobile usability, and advanced SEO. 
Security information is a great feature. It will tell you if all versions of your URL redirect to the secure version, if your mail server SSL is configured correctly, and ensure email addresses are not written on the pages in plain text. This is to prevent spammers from finding them. 
It even lets you email this report or download it as a pdf for free. The report contains excellent information that documents why the changes should be made. The report is very developer-friendly as well. 
Free Technical SEO Tools
Now we're on to technical SEO, which could be daunting to tackle but critical to understanding and fixing issues. Technical SEO covers site maps, page speed, URL structure, schema, and site navigation. 
1. 
Google Search Console
: 
Google Search Console gives you an inside look at how they see your site. You can easily monitor and resolve server errors, site load issues, and security issues like hacking and malware from within the console. 
You can monitor search performance and ensure any site maintenance or adjustments you make happen smoothly. You can also receive notifications whenever platforms affect your website's search visibility, such as server errors, blocking of critical pages, link penalties, and more. 
2. GT Metrix

If you are looking for a free assessment of your page speed and want to identify the technical aspects of your website that need to be addressed to improve it, then GT Metrix if great value and very easy to use. Why not completed a page speed assessment of your website today to see how it performs?

There is also Google's Page Speed Insights that can offer you similar insights and to see your rating based on mobile or desktop devices.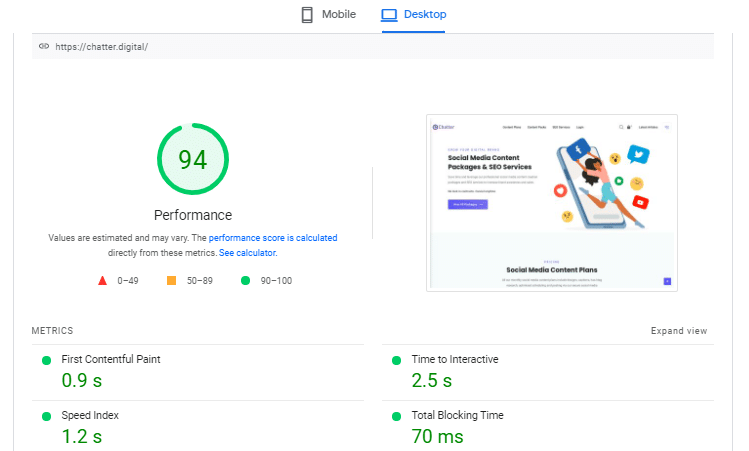 3. 
Screaming Frog
Screaming Frog is another tremendous technical SEO tool and has been a highly recommended crawling tool within the SEO space for many years. 
The free version allows you to crawl up to 500 pages of a website, which is ideal for many small sites. With the free features, you can find broken links, redirect chains, discover uncrawled URL's, bot crawl frequency, look at titles and meta descriptions, find duplicate pages, and more. 
You can also visualize the entire site in a tree visualization, which is super handy for getting a bird's eye view of a URL structure.
Multi-channel Tools
Now, here are a couple of great multi-channel tools that cover more than one area of SEO. These tools cover a variety of tasks, so they are fantastic to avoid having a load of tools pinned to your browser. 
1. 
Mozbar
If you need to know about one SEO extension, it must be Mozbar. It is one of the most useful free SEO tools in the market.
First, it lets you know the site's domain authority and page authority. These are unique metrics created by Moz, the estimator website or web pages authority based on backlinks and ranking power. 
Moz's domain authority is arguably the most commonly used well-known metric within the SEO community. The higher the authority, the more likely you are to rank. You can also use these metrics to compare your website's authority, the competitors already ranking for your target keywords. So, you can estimate the likelihood of being able to rank well. 
2. 
SeoQuake
: 
An alternative to Mozbar is SeoQuake and is one of our favourite free SEO tools. This extension is made by Semrush and includes more Semrush related data points. You'll be able to compare metrics, such as the links to the domain and the number of links to that particular page. 
The metrics will show different results in SeoQuake in comparison to Mozbar. So, it's best to choose a tool and stick with it for consistent analysis. 
If you're starting on your SEO journey or trying to rank a website on a budget, then we are sure that you'll find a ton of value in these free tools. 
If you have come across other free SEO tools that you find helpful, we'd love to hear about them in the comments below. We wish you all the best and we hope these free SEO tools will help your business rank number 1 in Google in 2022 for your targeted keywords. 
If you liked this article and found it helpful, please share it with your network and subscribe to our newsletter to stay up to date with new articles as we publish them. We have a lot of great articles such as the which hashtags to use for Instagram for each day of the week and social media content inspiration and what will be trending in 2022.