Social media is constantly changing and evolving, so it's important to stay on top of what's happening now and what are going to be the best social media content ideas for you to deploy in 2022.
Why? Because what worked last year might not work this year due to changing features and policies of the major social networks.
So what will work next year when it comes to social media content if that's the case? We've got some great content ideas for you to start thinking about and some social media trends we see playing a big role in 2022.
If you're not thinking ahead, your competition certainly is, so you won't want to miss out on these great tips!
Social Media Content Ideas for 2022
What should you be posting on your social media accounts in 2022?
Here's a sneak peek at some of the best social media ideas for 2022 when it comes to both content and strategy.
1. Constantly Post Stories and Time-Sensitive Material
As the amount of content posted on social media increases, it can be tough to get a piece of that pie, especially as the major platforms limit your organic reach and keep pushing you toward paid ads!
More and more posts are competing for attention than ever before, and people have limited time to spend on social media each day. You need to break through the fluff and make your brand stand out in the crowd!
Because of this, it's more important than ever to get your time-sensitive material up on social media. If you are consistently a source of time-sensitive information that adds value to your audience, your brand will not only get noticed, it will be remembered.
Let's say that you're opening a new branch of your business and want to get the word out about it.
You could post a picture of your actual building with an exciting caption to build hype and encourage people to visit. Alternatively, you could create a Facebook/Instagram story about the construction progress over time and post it as you go to keep people up-to-date and engaged – AND BUILD OPENING DAY HYPE!
 You can even reward those who have come along the journey with you by offering VIP invites to opening day.
Stories are a great social media content strategy to show a behind-the-scenes look at your company and encourage people to follow along from start to finish. Stories are already big, but will continue to be big on social media in 2022 as well. 
Remember, stories don't have to be lost after 24 hours. Set up a highlights category and tag those you want to stay visible to your audience.
2. Leverage Live Videos, Reels, and Short-Form Videos
Videos are becoming increasingly popular as people often find them more engaging than written content, so now's the time to jump on board if you haven't already. Social media platforms are continuing to invest in this area, so it's clear that video is here to stay in 2022 and beyond.
Social media videos can be shot in a number of ways, including live video (which will allow you to engage with your audience like never before), short-format video (like that popularised by Snapchat) or pre-recorded footage, like Reels on Instagram (which is great for tutorials).
When it comes to video on social media, there's no one-size-fits-all solution. There are a ton of different types of videos that you could be sharing with your audience, depending on what kind of brand/business you have and how your customers want to receive content from you.
Just remember that people like bite-sized content that they can digest quickly and easily, and the more you catch someone's attention in those first few seconds (with something like a strong title or thumbnail, for example), the more likely they are to watch your entire video.
Getting your video strategy right is one of the best ideas for your social media strategy in 2022, so dedicate some time to develop and execute your plan.
3. Focus On Posts That Reflect Authenticity and Transparency
Many people feel like social media is an artificial space where everything is perfectly planned out and staged, so it's no wonder that authenticity is an attractive trait for many users.
People want to see something real, so it's essential to make sure you're not hiding anything from the world when it comes to your business (whether that means sharing bad news or showing behind-the-scenes looks at your company). People are far more likely to engage with your social media content if they feel like you're being honest with them.
For example, as a business, you should share the good times with your customers/followers, but you should also be honest about when things don't go quite according to plan. Keeping up appearances all the time will only lead to distrust in the long run, so transparency is key.
Unfortunately, many companies choose to hide behind a polished corporate image rather than being open and honest about their business. These people are missing out on an opportunity to connect with customers on a more personal level.
If you are going to make one change to your social media strategy in 2022, it should be to commit to more authentic social media content! If you are doing that already – that is awesome! Drop your handles in the comments so we can follow you.
4. Inspire Your Audience With UGC in 2022
UGC stands for "user-generated content", which is the term used to describe any kind of content that has been created or created based off of something else (like a quote, statistic, image, customer feedback, reviews etc.). This type of content is awesome because it's original and authentic, and people love it.
There are lots of ways to add UGC to your social media strategy, such as sharing content that your customers created (like photos or videos), asking for customer stories and testimonials (which works exceptionally well on Facebook and Instagram), and hosting contests where users can submit their own content (or something they've created based off of your company).
It's also not that hard to get – you just need to encourage fans of your brand or work with you to share their thoughts/experiences on social media. You can give them guidelines for what kind of content they should create and where they should post it (e.g., tag your company in the photo/video or use a special hashtag), but you should try to let your UGC contributors express themselves however they see fit.
5. Encourage Social Media Engagement
If your social media accounts are just filled with static content that people simply scroll past, then there's no way you're going to engage with many of your followers. And if you can't engage, then what's the point?
Of course, some brands/businesses don't really need their customers to engage – they just need them to buy their products – but if you're trying to grow your online presence (which hopefully you are), then getting active social media engagement is essential.
So how do you get more engagement on social media? Well, it's different depending on the platform, but in general, you need to post content that'll spark discussions, provoke thought, and make people feel like they can form creative opinions. For instance, posts that ask questions can encourage discussions.
It's also important to try and engage with other users on social media, especially if they're influential accounts that are related to your industry. If you can strike up a conversation with them, then you might be able to plant the seed for future collaborations or other brand-to-brand social media marketing.
Remember, your comments and replies to your audience are all part of your social media content so it should be carefully crafted and aligned to your brand voice.
Social media engagement activities take time, so you if you need some help, Chatter Digital offer affordable options to do this for you for a set number of hours each week. You can take a look at our social media engagement services here.
6. Offer Superb Social Media Customer Service
Ok, so this may not be a social media content idea for 2022, but it is going to be super important nonetheless.
There's nothing more frustrating than trying to get in touch with a brand on social media, only for it to take days or weeks before you actually get a response. This kind of behaviour is terrible because people want answers immediately, and they certainly don't want to wait days or weeks just for someone to direct message them back.
As such, one of the best social media action items you need to have for 2022 is to offer superb customer service. This means responding quickly (ideally within a few hours, if not minutes), actively engaging with users who ask questions or express grievances on your social media accounts, and making it easy for people to get in touch with you.
For instance, many companies have started offering 24/7 customer service on Twitter because it's easy to access, and you can quickly type up a response. You should also have your email address, phone number, and physical address posted on your social media accounts so that people know where to reach you.
If nothing else, at least encourage people who are upset with your brand to direct message you instead of leaving a negative review on social media. That way, you can address their concerns and hopefully turn them into long-term customers.
7. Be There Where and When Your Customers Are
If you want to get a bigger piece of the pie, it's important to be where your customers are. If you're not already there, then it might be time to expand your social media reach by investing in other platforms or starting accounts on ones that you haven't been active on before.
For instance, if your target market is Millennials, you'll probably want to invest in Instagram or Tik Tok because it's popular with that demographic.
There is the old saying that you need to deliver the right message, to the right market on the right media platform in order to execute an effective marketing strategy.
It's also important to remain active on your primary social media accounts because you don't want to abandon them for another platform completely unless it is clear there is no ROI. If people check out your profile and see that you haven't posted anything in months or years, then they'll probably assume that you've abandoned the platform, and they'll look for your competitors instead.
This also means that you should know when your target audience is using social media to create content aimed at them during those times/on those platforms. For instance, if Millennials are active on Instagram during the weekend, you might want to post memes or other creative images that will appeal to them instead of doing so on a weekday.
8. Give Social Media Users What They Want
In addition to being where your target audience is, it's also important to give users what they want. No one wants to follow a brand on social media if there's nothing interesting or valuable to see. People want to engage with brands that not only have something relevant and important to say but also give them a reason to follow you in the first place.
One thing you can do is look at your competitors' social media accounts to get an idea of the types of things that you should be posting on yours. If your competitors are offering higher value content or they're more engaging, then it might be time to step up your social media marketing game.
In 2022, make sure you know what your competitors are doing on social media – AND DO IT BETTER!
Social Media Trends in 2022
Wondering what the next big thing in social media will be? Social media users have a lot to look forward to in 2022, including new and improved apps that'll help them save time, improve their lives, and stay more connected. For business owners, here's a snapshot of what you need to know.
The Rise of Messages Versus Calls
How about we kick off our best social media trends for 2022 with a prediction that's bound to come true: private messaging platforms will be dominating everything.
If you're not investing in customer care yet, consider yourself late to the party because now is the time for brands to start thinking about how they can better take advantage of messaging platforms.
The number one reason for this is that users are saying goodbye to phones in favour of social media when it comes to contacting companies for customer support.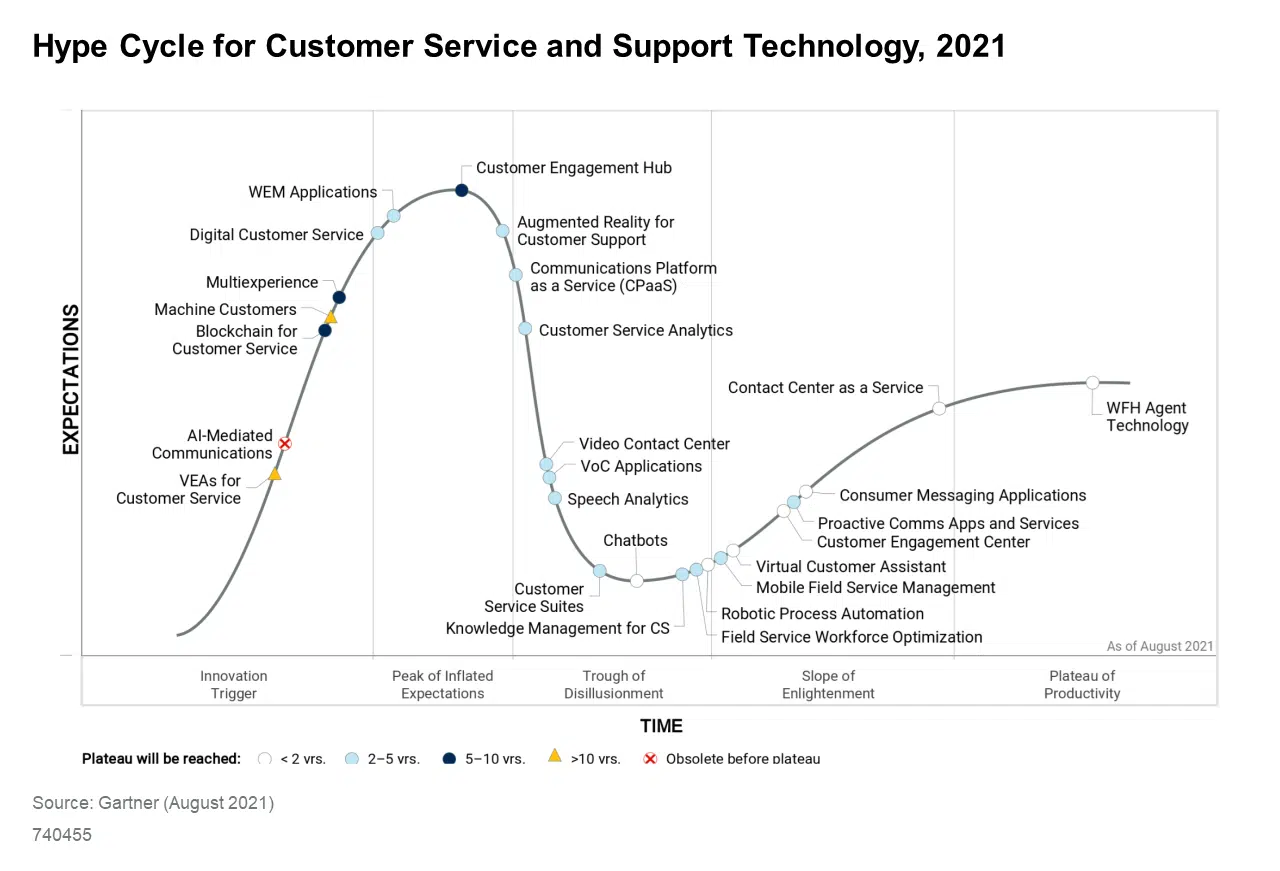 Social media has become a direct line to brands and companies, which means that their social media pages should be monitored around the clock.
Long-Form Video Will Be Long Gone, Except on YouTube
In 2022, social media users will almost completely abandon long-form videos in favour of short-form clips. Why? For a lot of reasons, but mainly, users are starved for time, which means that they're not likely to invest in watching lengthy videos when shorter clips will do. Also, most people care more about getting the gist of information rather than getting all of the details.
Another issue with long-form video is that there really isn't a large volume of platform that specialises in it. While social media networks like Facebook and Instagram offer long-form videos, they don't specialize in it. Brands will need to consider this fact when coming up with their social media content strategy.
YouTube is an exception to the rule, even in 2022. That's because it's the only video platform that specialises in long-form video. Users will continue to upload long videos on YouTube as a matter of tradition, but other social media networks won't have them as much anymore.
So, in this environment, short-form videos will be more prevalent than long-form ones.
Shoppers Will Want to Buy Your Items Straight From Social Media in 2022
Social media is also becoming a bigger part of people's lives and their purchasing decisions, which means that customers will be looking to make more purchases through social media.
Social media platforms like Facebook, Instagram, and Pinterest offer users new ways to shop that don't involve leaving the platform.
One example is "buy" buttons that allow people to make purchases without ever leaving their feed or needing to search for a brand's website. Social media users are also starting to scan products in their feeds for discounts and coupons.
These are just some ways that purchasing is becoming easier for users, which means that they'll be looking to brands to offer them even more convenient buying experiences.
Outsourcing Creators to Help Brands With Engagement
If you're looking for some inspiration on how to make your social media accounts more popular, then look no further than influencer marketing in 2022. Social media has evolved into a new way of advertising that involves partnering with influential people who have large audiences on social media (using features like TikTok's Creator Marketplace, Instagram's Branded Content Ads, Instagram's Collabs, and more).
By partnering with influencers, brands are able to leverage more visibility and reach than they would on their own social media accounts. Social media users also love influencers because it allows them to feel more connected to the brand they love. Because of this, influencer marketing is likely to grow even bigger.
Businesses are also increasingly looking to "outsource" responsibility to creators and influencers, so you should keep this in mind when they're considering how best to engage with your audiences.
Need help connecting with an influencer for your business? Get in touch with us for assistance.
A Big Portion of Advertising Spend Will Be Allocated to Smaller Networks
In 2022, the most important social media networks will be small, independent social media sites. Major networks like Facebook, Instagram, and Twitter might seem like a great place to advertise, but they're also crowded spaces that require a lot of advertising spend to get visibility. Not to mention, users significantly suffer from ad fatigue.
Because of this, brands are going to begin investing in smaller networks. These networks might have smaller user bases, but they're more niche and don't suffer from the same ad fatigue that users experience on larger sites. Brands will be able to connect with their audiences in different ways on these platforms because there are fewer ads for them to wade through.
Ready to nail your social media strategy in 2022?
So, what does this mean for you? It means planning from now.
What kind of social media content might your audience want to see next year? How can you get them interested in what you have to say? How will the move from long-form video to short-form affect your strategy?
Brand awareness, community building, and engagement are all still going to be very important social media trends in 2022. But brands are going to have to adapt their strategies to fit with audiences' needs if they want to succeed.
Social media is about more than just creating content and sharing it on the internet – brands have to keep evolving or risk being left behind.
Let's be honest, there is A LOT of work involved to do all of this well. Some is best done by you as the business owner, some by your team, but some is best outsourced to a social media content agency. Spend your time on the most important tasks and delegate the rest.
Have an amazing finish to 2021 and we wish you all the success in the world (and on social media) in 2022!
If you liked this article, we would love you to drop a comment and to like us on your preferred social media channel. Check the links in our footer below. We have also published an article on the best free SEO tools to get your business ranked on page 1 of Google in 2022!
If you have other awesome social media content ideas for 2022 we would love to hear them too. As business owners let's support each other so we can all enjoy success.