Do you know what the Google Webmaster Guidelines are? It has been around for a while (up to now), and it defined SEO's rules of thumb. However, it was dated. As a result, Google replaced it with Google Search Essentials, introducing a new set of criteria for SEO success.
They are considerably more specific about what they enjoy and don't like. Much of it is ambiguous, like the previous Webmaster Guidelines, but they give you certain specifics that will be useful for SEO.
What you need to know can be broken down into the following three categories;
1. Automated Content
2. Content Formats
3. Local SEO
Let's take a look at each in more detail.
Google Search Essentials Key Takeaway 1 – Automated Content
Google devote a great deal of time in their Google Essentials Update discussing automated or AI content. It also makes sense, given the abundance of AI-generated and other SEO tools in the market.
Popular platforms like Jasper AI can help generate blog content, ad content, and more.
As much as AI-based media can be of value, no matter which tool you choose to employ, none of them is adequate to take the position of a human. For this reason, we always recommend that AI tools only be used as part of the content creation process, not all of it.
For example, you can use AI content tools to get a head start. However, a human is still needed to edit the information, improve it, and inject creativity and personalisation into the work.
Our team at Chatter Digital specialises in content marketing and produces amazing content that can go viral, garner links, and drive traffic to your website. Check out our article writing services here.
Here is what Google Search Essentials said about AI-written content that they don't like (bearing in mind that Google also included this in the Google Essentials spam section):
Unintelligible writing that nonetheless contains search terms
Automated translation of text without human inspection or editing before publication
Text produced by automatic procedures, with no consideration for quality or the user experience
Text produced by automated systems for paraphrasing, synonymising or obscuring
Text created by skimming search results or feeds
Integrating or stitching together content from many web pages without providing enough value
The critical point to remember is that Google isn't preventing you from using content produced by AI or any of the content strategies above. They complain about the calibre of AI content. So always focus on your content's quality, the value of the reader and the user experience.
Just consider it this way. If people don't find the content helpful, they'll bounce away, and your user metrics won't be excellent, which means it won't rank high on SERPs if you produce AI-written content on a large scale without having humans edit it.
If you want to rank well with your content marketing efforts, you have a few excellent options:
Create original content directly
Create content with an AI tool, then materially edit it with a human.
When I say you need someone to "materially" edit, if you still want to rank well, you'll need to do the following:
Increase the length; most AI-related content is too brief and only briefly addresses the subject. The reader will receive more value if there are more (quality) words.
Include personal experiences; people enjoy hearing stories and reading about them. As a result, we learn. An AI writer would find it too difficult to include "personal experiences". Therefore, you'll need a person to add that component.
Make your content new; anything that is outdated has likely already been read. AI writers leverage previously written material to produce "fresh" content by sourcing it from the web. But in all honesty, it's just recycled material; it's not genuinely new. Therefore, you'll need to hire someone to include recent statistics, facts, and information—anything that will set it apart from the competitors.
Add some personality. People connect with people, not machines, so be yourself in your material. AI content creators should be able to do this in the future, but we haven't seen it yet.
Google also recently unveiled a helpful content update, which explains that you should concentrate on generating material for people instead of Google to further emphasise the importance of high-quality content.
Google Search Essentials Key Takeaway 2 – Content Formats
The popularity of reading is declining, especially among younger people. Less than 20% of teenagers, according to the American Psychological Association, read a book, magazine, or newspaper every day. However, more than 80% claim to use social media every day.
Can you guess the preferred type of material on social media?
Video.
Gen Z is now beginning to choose TikTok for search over Google, which should be frightening for Google.
Prabhakar Raghavan, a senior vice president at Google, stated to Fortune:
When young people are looking for a location to eat, over 40% resort to TikTok or Instagram instead of Google Maps or Search.
So, how has Google changed? Of course, they index all types of information, including podcasts and films. They also posted shorts on YouTube, which has over 1.5 billion subscribers as of right now.
Additionally, they have started experimenting with including these quick videos in their search results.
Make sure Google can quickly classify and index the various content you provide for your website.
Google Search Essentials outline how you might aid Google in comprehending the kind of content you produce. This is nothing new, but the fact that they emphasise it demonstrates that they are aware that websites will need to assist them by employing tools like schema markup if text-based content isn't the future of SEO.
You should adhere to these code recommendations for photos and videos, depending on the content you are employing.
This will make it more likely that you will receive the SEO traffic you deserve regardless of future changes Google makes to its search rankings.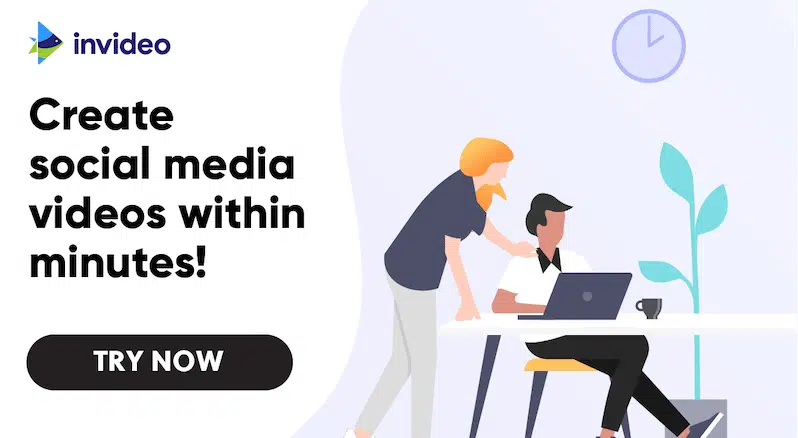 Google Search Essentials Key Takeaway 3 – Local SEO
Google Search Essentials also make a few points that also have an impact on local SEO.
Although they didn't exactly say it, it is partially for local SEO. They do not want you to keyword items, as shown by the following examples:
Telephone directory lists with little added value
Text blocks that list the cities and areas that a website is attempting to rank for
Utilising the same words or phrases so frequently that it becomes jarring.
Many businesses have several locations. Or, if they only have one physical site, they often establish pages for each nearby city or region. They can increase their SEO traffic with this method.
On each of those pages, they frequently use comparable blocks of text containing the same keywords, with a minor adjustment made by adding new city- or region-specific material.
Those pages don't offer anything new. They exist solely to capture traffic from those looking for local results on search engines.
You'll probably notice Google stepping up its enforcement of that in the future.
You must add extra value to establish separate pages for each city your business serves.
If you wish to add several city pages, consider the value you can add. Yes, you desire traffic and rankings, but to achieve these goals, you must prioritise the user and ensure that you provide them with more value than your rivals.
Final Thoughts on Google Search Essentials & Your SEO Strategy
Google covers many topics in Search Essentials, but most are outdated or something you already know.
The significant issues you need to keep in mind are;
1. Because AI-written content doesn't add much value, they want humans to edit it before publishing it. If you don't have the in-house resources, consider using a content creation agency like Chatter Digital.
2. Make sure you assist Google in comprehending the various content kinds you are using. As more consumers (especially the younger audience) prefer image and video-based content, SEO will increasingly focus on text-based content. 
3. Google aims to take action against local SEO spam in which users create duplicate pages with no variation other than the fact that they are aimed at particular towns or regions. 
We hope this article on the new Google Search Essentials update has been helpful (if you want to read the full Google Search Essentials update click here). If you would like our team to help you with your content creation or SEO strategy, look at the various packages we offer.
Monthly Content Plans
One-off Content Packs
Content Writing Services
SEO Packages