In our recent article, we looked at our favourite customer service tips. Social media and customer service go hand. Today we look at social media customer service strategies to help your business excel.
Almost every business has some form of social media strategy. Some do it themselves, and others engage professional social media agencies like Chatter Digital.
Regardless of how you do it, you need to have a clear vision of what customer service on your social media channels looks like and a plan you are executing to achieve it. In this article, we are going to answer essential questions such as;
What is social media customer service?
How social media improves customer service?
What steps should you take to create a social media customer service strategy?
How do companies use social media for customer service? We look at 3 examples.
Stats on Customer Service on Social Media
Why should your business plan include social media customer service strategies? It's straightforward: Customers want companies to provide excellent social media customer service. They don't simply want it; they demand it!
On Facebook Messenger, over 1 billion messages are sent and received each month by individuals and organisations.
70% of consumers anticipate messaging businesses more in the future with inquiries about customer service via social media channels.
64% of customers would prefer to send a message than make a phone call.
18.7% of social buyers in the United States finished their most recent transaction within the social app. It makes little sense for people to look elsewhere for customer service when making direct purchases on social media.
In 2021, Forrester forecasted a 40% rise in digital customer service contacts.
High-ranking banks on social media reply to customer care inquiries in under one hour. How does your social media service level compare to this?
Within 15 minutes, 59% of brand responses to user Tweets are made. When businesses don't have a separate Twitter account for customer care, this figure falls to 30%.
45% of businesses responded to Facebook Page messages after more than five days.
On Instagram, 9% of brands don't respond to comments; on Facebook, 16% of brands don't.
69% of Facebook users who message brands in the US claim it boosts their confidence in the company.
40% of Christmas buyers claim that brands that allow for messaging increase their likelihood of considering a purchase.
Bad customer service is cited as a concern when online purchases by 60% of Internet users.
A U.S. survey found that 36% of participants cited "excellent customer service" as a reason for their online brand recommendations.
Can you spot all the opportunities from these social media customer service stats? If not, don't worry as we will deep dive into social media customer service tips to help you deliver outstanding customer service on social media.
11 Tips for Providing Excellent Customer Service on Social Media
1. Create a Separate Twitter Account for Customer Service on Social Media.
Your customer service team is probably better equipped than your social media marketing team to respond to consumer inquiries quickly and thoroughly. According to the social media and customer care statistics mentioned above, dedicated Twitter accounts for customer support are more likely to reply within 15 minutes.
Because of this, it may be a good idea to use a different social media account to provide social media customer support. For instance, you could have @yourcompany and @yourcompany_support.
This aids in removing customer care and support concerns from your main channel. It also guarantees you designate the appropriate teams to watch the appropriate categories of incoming public messages.
Include the handle of your brand's customer care social media channel in the biographies of your other social media profiles if you develop one. This makes it clear who to contact for requests pertaining to support.
If a support request arrives on your primary social media channel, forward it to the appropriate team and reply from your support account.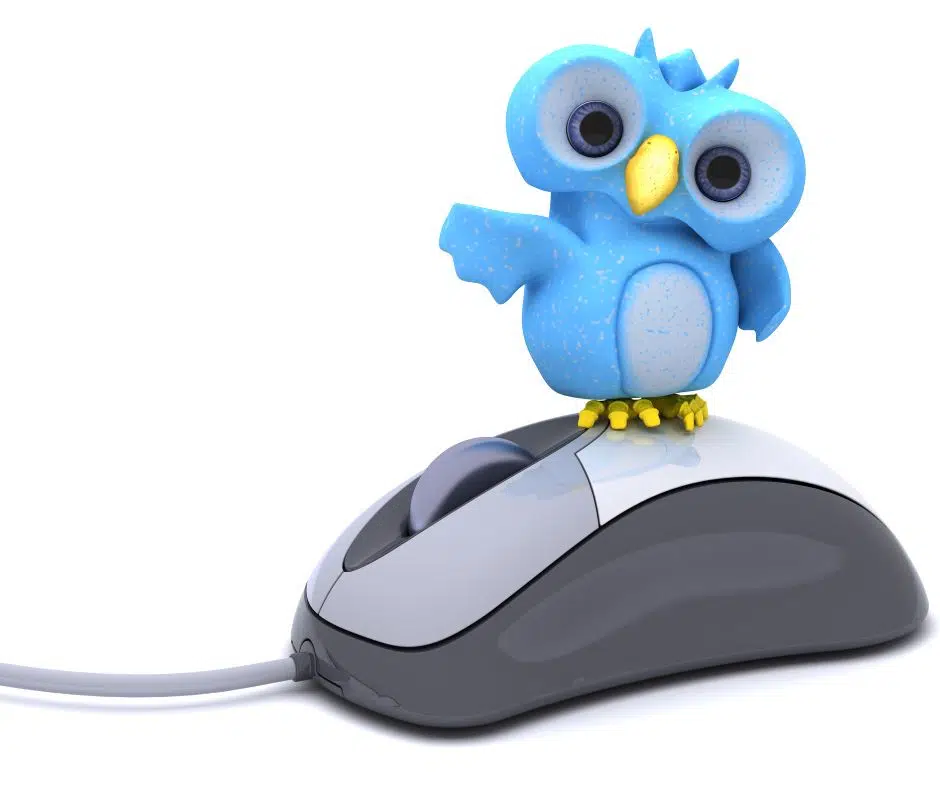 2. Find and follow discussions that are pertinent to your business.
Of course, many people will write online reviews of your company without mentioning any of your social media profiles. A customer care response may be necessary for some of these topics.
You must keep an eye on conversations involving your brand. Then, even if a consumer didn't contact you, you can respond to them if they have a service issue.
3. Make social media customer service policies
Compared to social marketing, social customer support has different potentials and obstacles. But having social media policies in place is just as crucial.
These ought to be in line with the social marketing team's values and those of your business.
Your brand's rules for online customer service should address issues like:
Preferred duration of each channel's response
Frequently asked questions and their responses
Escalation procedures and other customer issues
A permissions management system and a message approval process
4. Take initiative with your Social Media Customer Service Approach
As a business, you need to make the most of social media as a customer service channel. Customers should be given access to self-service information resources if they frequently have the same inquiries.
Sharing educational materials on your social media customer service channels is a terrific idea. For instance, you could write a blog article about best practices or produce a how-to video. It all comes down to teaching customers how to utilise your items to their full potential.
You might also post updates about known service faults if you provide an online service.
These tools will aid in lowering the volume of support requests that are received. Additionally, it's simple to direct individuals with basic assistance questions there.
Self-help resources work well in Instagram Stories highlights and pinned posts.
5. Describe Customer Service in Further Detail so your Team are Aligned
Consider what constitutes a customer service issue on social media broadly. There is a vast range of how businesses use social media for customer service. It need not be limited to addressing problems and grievances.
Anything that helps your consumers feel more a part of your brand qualifies as customer service. It should increase their comfort level when using, recommending, and purchasing your products.
6. Control Customer Expectations on Social Media
On social media, customers don't anticipate the same standards of customer care from all businesses.
According to a recent survey, clients who spend more for services anticipate receiving a higher calibre of social customer care. According to a different study, airlines with larger incomes provide more sympathetic customer service on Twitter.
Of course, depending on the size of the team at hand, different businesses may approach using social media customer service differently. It can also vary depending on whether you are a B2C (Business to Consumer) or B2B (Business to Business) organisation. 
The most crucial step is to correctly set customer expectations. Indicate the hours your support team is available and the potential wait time for a response. Inform them of any additional tools to obtain information more quickly.
7. Always React to Social Media Customer Service Inquiries
Although it might seem obvious, not all businesses abide by this rule. As you can see from the social media customer care statistics above, most brands, but not all, reply to comments on Facebook and Instagram.
Responding to all inquiries on social media platforms demonstrates your attentive customer service. This demonstrates to potential customers that you are concerned about their needs. Delivering great social media customer service will ensure these customers use this channel in the future too. Social media is one of the lowest-cost channels for customer service, so it makes sense to make sure your customers are using it.
If a potential consumer asks for support and doesn't receive it, they'll probably turn to your rivals.
8. Quickly Respond Using Sample Answers to Typical Inquiries
Simply answering is insufficient. Customers anticipate a prompt, courteous response when they contact brands on social media.
Your Facebook page makes it crystal clear whether you reply to customer messages promptly. You will receive a Very Responsive to Messages badge if you reply to 90% of messages with a response time of 15 minutes or less.
It's acceptable if your social customer service isn't available around-the-clock. Simply set realistic expectations for your customers.
Make it clear what hours your social media customer service is open. Inform customers when you will be offline. Link to resources for self-help. In the interim, tell them how to contact other customer support avenues (like your call centre).
When your social media customer support team is unavailable, utilise Facebook's Away Messaging feature to send an automated answer. Your standing as a Very Responsive person is not affected by messages you get while you are away.
On Facebook, you may also utilise Instant Replies to automatically reply to all initial messages. This is especially helpful when things are busier than usual. You can let customers know when they can expect a personal response from you.
To make the reply more personalised, you can even use Facebook's customisation features to include the recipient's first and/or last name.
Our Facebook Messenger guide includes detailed instructions on how to set up both Away Messaging and Instant Replies.
Quick Replies, an Instagram function, is comparable. Answers to frequently asked questions can be pre-written so you can easily respond with a few touches.
9. For Typical Service enquiries, Consider Using a Chatbot.
Using chatbots, you may provide 24/7 basic social customer assistance. In a poll of international banking and insurance consumers, the always-on capability of chatbots driven by AI came out on top.
Customers can get the information they need right away from chatbots. When your staff is offline, that resource is crucial. Simple inquiries that you receive frequently seem to work best for bots.
If you have an option for someone to be handled by a human, build that into the chatbot too. It can be incredibly frustrating when the chatbot fails to deliver, and there is no option to escalate your enquiry to a real person.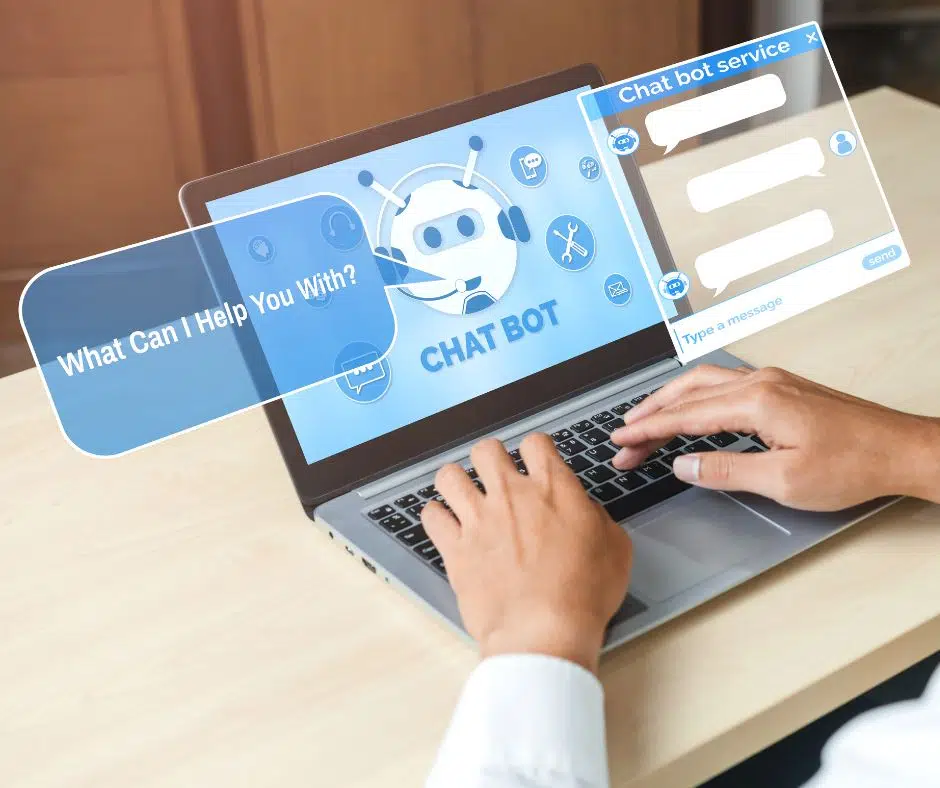 10. Utilise the Appropriate Platforms, most likely Facebook and Twitter for your Social Media Customer Service and Support.
Use the channels where your audience is already active for your social customer care to be successful.
To find out where people are already talking about your business online, keep an eye on social media channels. This will help you decide which social media customer care channels to focus.
People are more inclined to complain on the sites where they are most engaged, according to Consumer Reports. Facebook was utilised by 84% of consumers who complained on social media, and Twitter by 26%.
11. Take Private any Public Interactions and Complaints
Customers may reach out to you on social media with inquiries or demands that are better handled in a private setting. You might require private information, such as a booking number or account name.
You can leave a private message responding to public comments on Facebook. When you do this, the chat moves to Facebook Messenger, where it can be conducted more privately. To reply privately, simply click Message beneath the customer's comment.
After you send your message, a note with the words "Page responded privately" will show up beneath the comment to let other users know that you reacted to the request even though it was not publicly available.
Ensure to include a note if you reply by direct message (DM) on Instagram or Twitter to let the user know to check their DMs. Then, other people can see that you made a private effort to find a solution.
Examples of Social Media Customer Service
Let's examine some actual examples of how businesses use social media for customer service.
Starbucks: Social Listening for Potential Customer Service Issues
Starbucks knows that not every social media post mentioning a brand will include the account's name. They do this by using social listening to track pertinent brand keywords. When necessary, they respond with a customer service message.
A customer Tweeted into the abyss asking if Starbucks delivers in this scenario. Quickly providing instructions on how to order from Uber Eats, the social team responded.
Social media management tools generally have a feature to set up social listening. You will be able to review a feed of all the times your brand is mentioned on a social media channel. If you are not using a social media management tool, we cover some of the market-leading social media management platforms to help get you started.
Lush: Highlights from Instagram Stories' Online Shopping FAQ
Self-service social media customer support alternatives might be useful for addressing frequent queries, as we previously said. Even when your support personnel is unavailable, they can still assist in supporting your clients.
Ways to Shop, an Instagram Stories Highlight made by Lush, provides answers to frequently asked topics such as;
Packaging
How to obtain product advice after store closing
The curbside collection procedure.
Links to further resources for support can be found in a few of the selected Stories. For instance, this one goes to a FAQ page.
Bollé Brands: Virtual fitting on Instagram
Bollé Brands developed an Instagram social customer support platform because clients cannot test on glasses in a store.
Using Instagram's augmented reality filters, potential consumers can examine how frames appear on their faces. Additionally, they can experience what it's like to view anything through polarised lenses.
They've developed a new AR filter for the ski season that enables customers to realistically try ski goggles. The interactions that often occur in-store are replaced by these social customer support encounters.
Time to Review your Social Media Customer Service Strategies
Now that you are armed with some new ideas for creating a social media customer service strategy, it's time to develop your own plans and put them into action.
If you need support, Chatter Digital offer social media engagement services that can be used for replying to customer comments and providing social media customer service support. This may be a great option if you are a small business and don't have the volume or resources to dedicate someone to this.
We are sure you will agree if customer service levels on social media can improve, then it is for the benefit of everyone – businesses and consumers.
If you liked this article, please share it across your social media channels, or we welcome you to link to our article in your own blogs to help spread the message about social media customer service best practices